About Us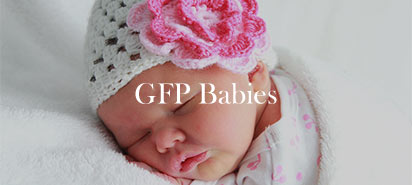 Welcome to GFP Babies! Please look through our packages and prints and allow us to capture these first moments and create a lifetime of memories for you.
Our History
GFP Babies is a division of GFP Studios which has been operating for over 40 years. We are specialists in newborn photography, and offer these beautiful images at the hospital. In essence, we are a company dedicated to our customers by assisting them to capture their baby's special first moments and beyond.
Our Team
Every mother, every baby and every moment is distinct and individual, that is why we focus on you, your needs and helping you capture these first moments with your new baby.
We aim to help you remember this moment in years to come and pride ourselves in offering a range of products to suit everyone.
Our friendly staff are fully qualified and trained professionals who work within hospital guidelines to ensure that you receive the treatment you deserve during this time.
Our Service
GFP Babies photograph your newborn conveniently in the hospital. We will send you a login so you can view your photos in GFP's secure web nursery. You may share your login with family and friends so they can see your new arrival too. Images are usually online instantly. Photos can also be viewed and ordered in hospital with our photographer - the choice is yours.
Orders are sent directly to your address within 10 days - making capturing that first professional shot of your baby easy and convenient.
Please note images are stored for 3 months so get in quick!